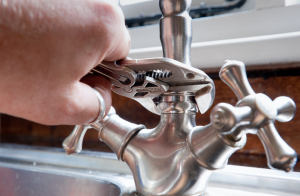 When you need a plumbing repair in your Orlando area home, call the expert plumbers at Plumber Orlando Dot Com. There are many types of plumbing repairs that we offers such as leaky faucets, garbage disposal repairs, stack replacements, and sump pump repairs. It is important to have your plumbing systems in good working order. To schedule a plumbing service fill out our request form on this site or give us a quick phone call it's that easy.
Leaky Faucet
Leaky faucets are a pain and can cause damage to your Orlando area home, so it is important to call a plumber to get those repaired. Faucets that leak or drip are very common both inside and outside of your home. Your home has kitchen faucets, bathroom faucets, hot and cold faucets on your washing machine, and faucets outside your home. To request service on your leaky faucet contact us.
Water Pipe Repairs
When your water pipes are leaking you need a plumber who can get those fixed right away. Water pipe repairs are a plumbing repair that our trained plumbers specialize in. To learn more about how we can fix your water pipe repairs, contact us.
Roof Repairs
There are so many ways that plumbing problems can be accidentally blamed on a leaky roof. When the roof gets worn or the shingles fail to protect the roof anymore the plumbers we have on staff can refer you to Orlando Roofing expert Rizzo Roofing. To learn more about how you can get your roof repaired, Call Rizzo Roofing at (407) 884-7663.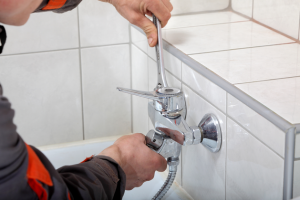 contact us.
Tub Repairs
When your bathtub or shower gets clogged or stops working properly you need a plumber who can repair it for you so that it is working again fast! If your shower head doesn't have enough pressure, or your family doesn't have enough hot water, Our licensed and trained Plumbers can repair these problems
Gas Piping
Repairing gas piping is important in making your gas appliances such as your water heater, clothes dryer or furnace work properly. The plumbers on staff with us can fix any gas line and piping repairs needed for your home.