Our Plumbers offer many plumbing services in the Orlando area. With many years of experience, our staff knows how important maintaining your resident's plumbing systems are. We also understand that emergencies can happen anytime night or day, so we offer plumbing system services 24 hours a day.
Our Services Include:
Backflow Testing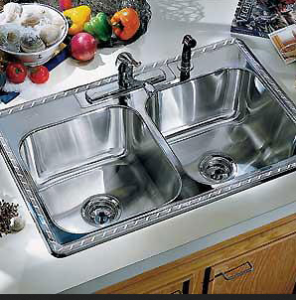 Backflow testing is important especially when many municipalities in the central Florida area  require it to be done  on an annual basis. It is important to prevent backflow to maintain the high quality water and keep contaminants and pollution out. Our plumbers are certified and licensed to perform the backflow testing required.
Plumbing Inspections
Plumbing Inspections are usually performed when purchasing or selling your Dr. Phillips home. These plumbing inspections are in addition to home inspections that are performed. To have a licensed and trained plumber perform a plumbing inspection in your home, contact us today and we will be glad to schedule it for you.
Faucet Replacements
Faucets can be leaky or just stop working altogether. Our  plumbers can replace faucets in your kitchen, bathroom, laundry room or wet bar. It is important to have a facets working properly through out your home.
Bathroom Remodeling
When remodeling a bathroom it is important to have a well trained plumber on the job because there are a lot of plumbing systems involved such as showers, bathtubs, faucets, and more. Our Orlando plumbers are experts in bathroom remodeling.
Kitchen Remodeling
Kitchen Remodeling can be quite a process, there is a lot that can be involved when remodeling your kitchen. We can perform so many different plumbing services with the remodel. Some of these services are installing garbage disposals, hooking up water lines to refrigerators & sinks, installing dishwashers, installing faucets & sinks and much more.
Garbage Disposal
Garbage Disposals are very useful plumbing systems to have in your  home. They work along with your kitchen sink to make sure that everything gets down the drain. Our expert plumbers are licensed to install and repair garbage disposals.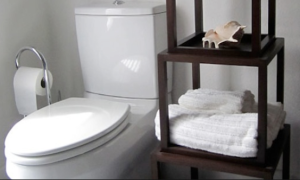 Water Pipe Replacement
Leaky pipes are probably the number one plumbing service call we respond to quickly in order to help the home or business owner from incurring additional damage and cost. It is important to have properly functioning water pipes with no leaks, and if they cannot be repaired, then we can replace the water pipes in your home or commercial business.
Gas Piping
Gas Piping is very important to maintain in your home because it provides gas to your gas appliances such as water heaters. If you are having a gas piping problem, call us today and we can come out and repair or replace the gas pipe.
Sump Pumps
Sump Pumps help can keep water out of your low lying home, and when they fail, it could cause major damage especially in the basement. It is important to make sure that your sump pump is working properly especially before a wet Orlando  spring. To learn more about our sump pump services, you can call us today.
Water Treatment
Water Treatment is important especially where the water is much harder than normal. Our water treatment can help in so many different ways. To learn more about the water treatment services we offer for you and your family call your friendly Orlando Plumber.